A&M Cleaning Greased Lighting 112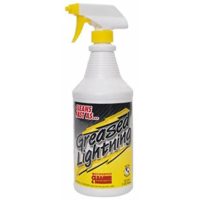 32 oz. trigger spray plastic bottle

Removes grease, grime, mildew stains and soap scum

Use on fiberglass, tubs, bathrooms, tires, boats, carpets, etc.
---
Blaster Air Tool Conditioner 16-ATC

Blaster Air Tool Conditioner thoroughly cleans internal pneumatic tool parts, restoring them to peak performance and prolonging tool life
It breaks loose deposits that create friction and impede smooth operation
It also provides long-lasting lubrication and protects tools from freeze up
Cleans & Restores Pneumatic Tools
Reduces Friction
Protects Tools from Freezing Down to -25°F
16 oz. aerosol can
---
CRC Brakleen 05089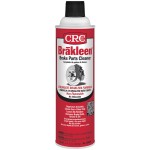 The original brake parts cleaner

Formulated to quickly & effectively remove grease, brake dust, brake fluids, oils, & other contaminants from brake parts, lining, pads

Cannot be sold for use in CA or NJ

Non-flammable

20 oz. aerosol
---
CRC Contact Cleaner 2000® 02140

Effective alternative to 141b-based cleaners when sensitive plastics are not a concern
Evaporates quickly, leaves no residue
Has no flash or fire point and contains no Class I or Class II ozone depleting chemicals
13 oz aerosol can
---
CRC Knock'er Loose® Penetrant Solvent 03020

An industrial strength, low viscosity super penetrant designed to quickly loosen and free seized, bound or frozen fasteners
Quickly permeates rust, scale, gum, grease and corrosion
Outperforms the competition as verified by independent tests
16 oz aerosol can
---
CRC Contract Cleaner 2000® 03150

Contact Cleaner 2000, Application: An aggressive general purpose precision cleaner that effectively removes dirt, light oils and other contaminants
It evaporates quickly, leaves no residue, has no flash or fire point
Not recommended for use on Noryl, or Polycarbonate type plastics.
16 oz.
---
CRC Gasket Remover 03017

16 oz. container
Chlorinated alcohol type cleaner
Moderate drying time
Moderate odor
---
CRC LECTRA CLEAN® Heavy Duty Electrical Parts Degreaser 02018

Effectively removes contaminants to increase operating efficiency of energized electrical equipment
It evaporates quickly, leaves no residue and has no flash or fire point
Designed and labeled to be used on equipment where energy and/or residual exists during cleaning
19 oz aerosol can
---
CRC HYDROFORCE® Industrial Strength Degreaser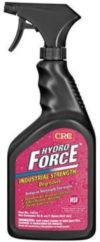 An aqueous cleaner with the powerful performance of a solvent
Removes heavy deposits of grease, oil & dirt. Biodegradable, concentrated, non-abrasive & non-flammable
Use caution on soft metals & painted surfaces
| Part No. | Size |
| --- | --- |
| 14414 | 18 oz aerosol spray |
| 14415 | 28 oz trigger spray bottle |
---
CRC Contact Cleaner 2000® 02140

Effective alternative to 141b-based cleaners when sensitive plastics are not a concern
Evaporates quickly, leaves no residue
Has no flash or fire point and contains no Class I or Class II ozone depleting chemicals
13 oz aerosol can
---
Dykem Remover and Cleaner 82038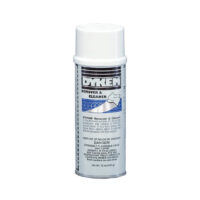 Prepares metal surfaces for better adhesion of layout fluids and removes layout fluids when project is complete
Dries in minutes
Does not contain toluene or chlorinated solvents
16 oz. aerosol can
---
Grez-Off® Heavy Duty Degreaser 22732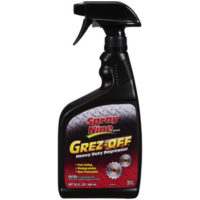 Grez-Off's award winning, grease busting power does the dirty work
This professional strength, biodegradable formula hits hard and fast with powerful water-soluble solvents
Bolstered with fast acting surfactants, Grez-Off® digs into grease and grime, prying it away like no other product can
USDA approved and VOC compliant in all 50 states
32 oz. spray bottle
---
Mighty Boss Zoom Degreaser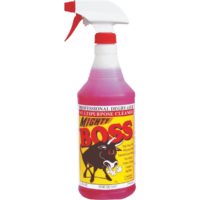 Cleans machinery, equipment, soap scum, gutters, vinyl siding, campers, fiberglass tubs and boats, laundry and carpet stains, chrome, tools, stainless steel, stoves, ovens, pool liners, engines, wheels, tires and more
| Part No. | Description |
| --- | --- |
| 00118 | 32 oz. |
| 00011 | 1 quart |
| 00021 | 1 gallon |
---
Sprayon® Layout Fluid Remover S00606

Leaves no residue
Does not contain chlorinated solvents
Aerosol is equipped with EZ TOUCH® Standard Nozzle
Available in an 11 oz. aerosol or 8 oz brush-top
NOTE: Not suggested for use on plastics
---
Contact Heavy Maintenance Supply 205-384-5284 for more information